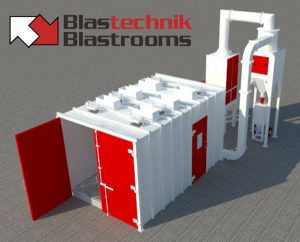 Want to halve your blasting costs? Of course you do, who wouldn't. The Blastechnik W Series Blastroom is an all-in-one blasting, abrasive recovery and ventilation system.
Shipped in modular bolt together design for quick and easy erection on site within a few days. This system fully recycles and cleans the abrasive as you are blasting.
Don't waste any more blasting time manually cleaning up abrasives…
Click picture for all the information.